Happy Earth Day!
We should care about our planet every day – but it's nice to have an extra special reminder once a year. Maybe we should make a special Earth related resolution or two. As a resident of California, I am especially aware of the environment, as we navigate through this severe drought. But as for something more universal… I thought today would be a great time to share seed bombs with you!
You don't know what seed bombs are?! Here, let me tell you! … 
Seed bombs are a way to wage guerrilla gardening on tragic empty lots filled with dust and dirt. Wikipedia has a pretty comprehensive definition, so I'm just going to plant it right here: "Seed bombing or aerial reforestation[1] is a technique of introducing vegetation to land by throwing or dropping compressed bundles of soil containing live vegetation (seed balls). Often, seed bombing projects are done with arid or off-limits (for example, privately owned) land."
Seed bombs can give life to wildflowers, herbs, edible flowers – and I've even seen pet friendly bombs. So basically, they're just good planting fun. Below I've listed several different places you can order some seed bombs of your very own – click the name to be taken directly to the site! Enjoy 🙂
Via ThinkGeek
Grow wildflowers in support of the declining bee population Via Seedles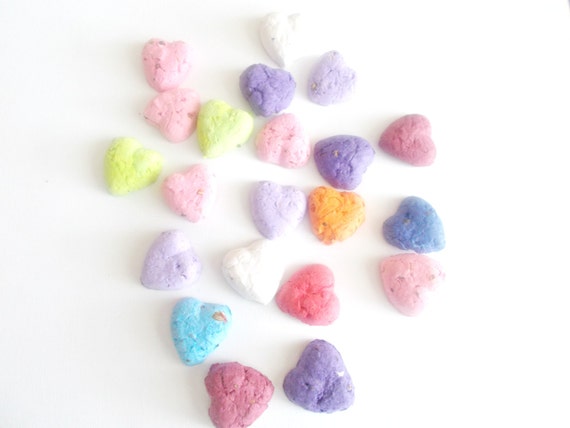 Eco Friendly Wedding Favor Seed Bombs Via Etsy
There are countless more seed bombs across the internet – so Google away! I also found this interesting and informative carbon footprint quiz– go ahead and see how many Earth's are required for your lifestyle.
Our planet is important and we need to start thinking about taking care of it more. So let's all vow to make more farmer's market trips, take public transportation when possible, and reduce our negative impact.
If you want to make your own seed bombs…
http://www.instructables.com/id/How-to-Make-a-Seed-Bomb/
http://www.gardenista.com/posts/diy-wildflower-seed-bombs
xx