Via ASOS
Holy moly, look at these weird bejeweled dino sunnies!!!! I'm not sure when or where they'd be appropriate to wear (other than perhaps a music festival) but I love them and I'm determined to have something like this in my life ASAP.
I mean honestly, why not? Doesn't seem the most practical, but it looks comfy as hell and I wanna read in the nest. A reading nest for reading and snoozing. It sounds most lovely.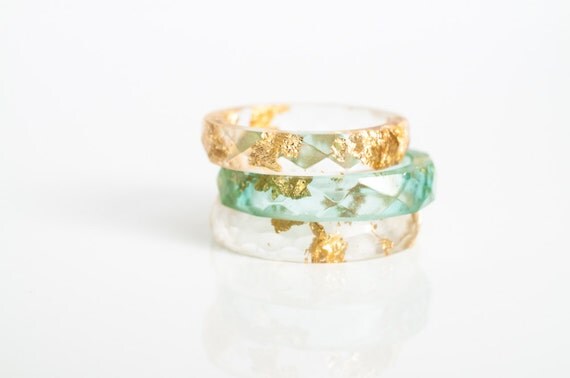 Via Rosella Resin
Beautiful, beautiful rings. Resin with gold leaf; they come in different colors, shapes, and sizes and I think they're simple, classy, and funky – a hard combo to get right.
Let's be real, this costs less than $3.00, I'm probably going to own it soon.
Via Unique Vintage
DONUT SOCKS!!! Sharing these in honor of the recent National Donut Day. Every day seems to be National Something Day these days, but donuts I'm down with. I'll take any excuse to have them in my life more. Including wearing them on my feet.
What favorite food would you want to wear most?
xx