Just some cute flats being cute. I love the detail of the embroidered back. It's kind of a crazy pattern, but because it's on a smaller section of the shoe it's very understated and not too much. These could go with most outfits.
I mean come on. I'm starting to really want a jacket or vest for awesome patches. Because patches like this exist and it's fantastic.
Via Unique Vintage
Pizza umbrella, Pizza umbrella, Pizza umbrella. So I don't love that the little skulls because that's never quite been my style; but I do love that it's a pizza umbrella. So I'm super totally cool with the  skulls. Because pizza umbrella.
Via Choies
This shirt is adorable. It's so fun, I'd love to pair it with a high waisted midi skirt and dress it up some!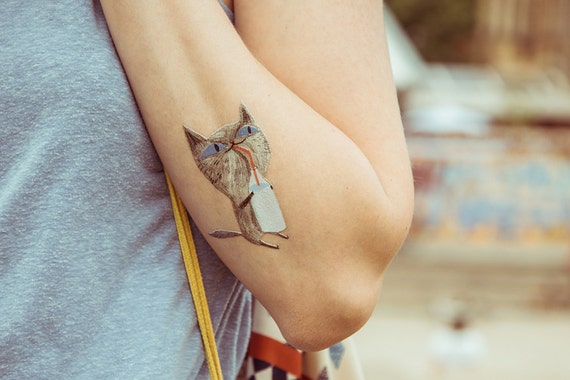 Via Tattoo Tattaa
I'm not sure – but I don't think a cuter temporary cat tattoo exists out there in the world. Tattoo Tattaa has a plethora of great, quirky temporary tattoos just waiting for you.
xx